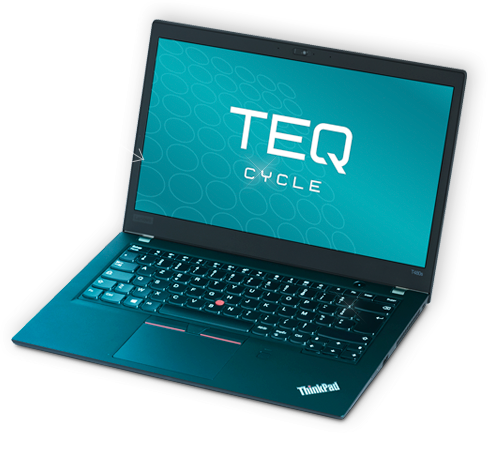 Teqcycle, renewed to perfection
Products of premium quality. Looks and feels like new - guaranteed.
Consistent quality (ISO 9001 certified). Continuous supply of your preferred models. 3 years warranty.
View Teqcycle products »
Tell me more...
Any of our account managers can help with more information. You may also be interested in ordering a demo to view the premium condition first hand.
Account Managers »
If you like, you can visit the teqcycle website and experience more possibilities.
teqcycle.com »
Produits
Ordinateurs, portables, PC, serveurs et stockages, options et accessoires. Nous pouvons adapter nos offres à votre budget.
Informatique d'occasion
Vendez-nous votre informatique d'occasion. Nous garantissons la documentation pour la suppression sécurisée des données.
Devenir revendeur
Nous avons aidé plus de 3000 revendeurs informatiques et pouvons également vous aider. Inscrivez-vous ici et apprenez-en davantage sur vos avantages.